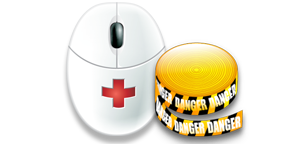 An old website could be hurting your business more than you realize. In this economy it's more important than ever to stay competitive. A website overhaul or custom website can be your most effective marketing strategy and a smart investment in your business.
Is your website run down? Do links go nowhere? Is your Website so out-of -date that you are actively mis-informing your customers? Is your Web Site so obsolete that your competitors joke about it?
Having an out-of-date Web Site is no laughing matter. If you are the owner of a poorly designed, inefficient website, you are turning off and turning away customers every day! It's harming your business and losing you money.
Don't keep putting up with that old website. No longer do you have to be embarrassed to give out your web address to your customers. Your new website will powerfully market and communicate what you need to say nationwide, even when you are asleep!
Your website is likely the most affordable and valuable investment you can make in your business - now more than ever you should get started on a better website today.