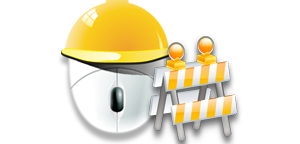 The Planning Phase:
Take some time to think about what you wish to accomplish with your new website. Determine if you will need any special functionality or interactivity with your visitors. Make a note of sites that you like and sites that you don't like. Consider the type of design style which appeals to you.
Analysis of Your Website
During our initial meeting, we will interview you to better understand your business, determine your needs; and learn what you are expecting from your website. We will explore your Web Site functionality requests; and discuss implementation methods and costs. If we believe that your website development project could benefit from our services and skills, we will then quote you on your project.
Proposal
Once we have scoped out the project details, timeline and price, we will prepare a website proposal for you to review and sign, usually within two business days of the meeting.
Initial Deposit
The proposal then becomes the contract and 25% deposit is required to schedule the time slot for your project. The remainder of your balance will be due upon project completion.
Domain Name Registration
We will immediately secure your desired domain name (pending availability) if needed. If you are unsure of the best Domain Name for your Web Site, we will work with you to provide a variety of available Domain Name possibilities. If you already have a Domain Name registered, we will work with your registrar to ensure that the Domain Name points to the new Web Site.
Website Hosting
We will take care of all aspects of hosting your Web Site. If you are transferring an existing Web Site to us, we will engage your current Web Hosting company professionally and proactively, to ensure an efficient transfer.
The Design Phase
Upon project commencement we will then provide a list of items which will be needed from you over the course of creating your Web Site, such as any existing company logos, personnel photos, existing brochures, etc.
If you have any guide sites you would like us to refer to when designing your site or if you have any preference as to colors, style, etc please offer that information as well.
Website Pages
We will create as many static or dynamic pages as needed to complete your site. Navigation links and menus, are completed. Content and images are adjusted as necessary and inserted into the site. CSS Stylesheets are used to define font faces, styles, sizes and colors for consistency throughout the site.
A favicon - the small image that displays in the address bar and on the favorites menu when someone bookmarks or adds your website to their "Favorites" - is created as standard and included in all website development projects.
Web Site Programming
All website development programming/coding to run any special features/visitor interactivity on your website is completed and thoroughly tested.
Site Map
A dynamic site map page is created which includes easy one-click access to all pages of your site, and prepared for Search Engine Submission.
Testing Phase
Your Web Site is then thoroughly tested, both by our internal Quality Assurance Staff, and by trusted outside testers, who better represent non-technical Web Site visitors.
Search Engine Basics
Meta Tags, Page Titles, Page Heading, Alt Image Tags, Link Text, etc, are checked and compared against your Search Engine Goals. Your article text is re-evaluated and adjustments are made where needed throughout the website.
Grammar & Spell Check
Before the website is launched, a thorough grammar and spell check is performed by both parties to insure there are no mistakes.
Website Programmatic Testing
Any email contact forms; Web Site Dynamic Programs and any other Special Functions and programming features included in your project are tested to confirm they are functioning as required.
Launch Website
All necessary website files and scripts are changed from 'test mode" to live mode. Any holding pages are removed and your Web Site becomes publically visible.
Final Payment
Final payment is always due once you tell us to take the website live.
Search Engine Submission
Hand submission and automated search engine submission occurs after launching, testing and fixing any issues there may have been.
Minor Adjustments / Changes
Minor adjustments to the website are included at no charge the week the Web Site is launched up to maximum number of hours labor specified in your contract.